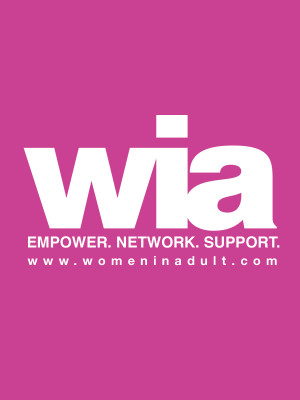 San Diego, CA – Chaturbate is pleased to announce their premier sponsorship of the first annual Women in Adult (WIA) Summit, which will bring together professional women from all facets of the adult entertainment industry. The convention will be held in Miami, Florida from May 31 to June 3 of 2016.
WIA was founded to provide advocacy for all women in adult entertainment, whose roles range from performers to the industry's biggest corporate power players. The organization's mission is to empower female executives and business owners to cultivate relationships, explore business opportunities and to inspire each other.
"Chaturbate shares the WIA's vision of providing a networking system to support women in creating successful businesses in the adult industry. Chaturbate's user-friendly cam portal technology allows any woman to set up her own adult business and encourages each broadcaster to share tips, information and support with other broadcasters. The WIA Summit gives all women in adult the chance to come together and celebrate the power of women in this industry," said Shirley Lara, COO of Chaturbate.
A women-only conference, the WIA Summit will present women a wide variety of activities designed to provide exclusive networking opportunities with their industry peers. Scheduled events include a morning Yoga session, the WIA Roundtable Workshop and a Keynote address by Cathy Beardsley, CEO of SegPay.
The WIA Summit runs concurrently with the XBIZ Miami convention and Cam Con, taking place at the SLS Hotel in Miami's South Beach. In addition to the WIA events, attendees will find additional educational sessions, nightly parties and a variety of beach activities to enjoy during the four-day conference. A full schedule of these events is available on the official site, http://www.xbizmiami.com/schedule.php